The year 2012 has and will always have a special place in my heart; it was the beginning of a new chapter, if not an entirely new book, of my life. Please allow me to include just a few notables of that year:
Val and I celebrated our first year together in February (yes, our anniversary is coming up!)
Val and I decided to adopt a pescetarian diet (she did it first and then I followed suit about a month later), meaning we gave up all animal products except for fish
I completed my first triathlon in July. It was the sprint distance at the NJ State Triathlon which was comprised of a 500 meter swim, a 10.1 mile bike, and finishing with a 5k run (http://www.cgiracing.com/newjerseystatetri/Home.aspx)
Here I am posing with Val's uncle before we begin the tri.
In November I ran my first marathon at the 19th annual Philadelphia Marathon
Just finished, holding up the Philly Mylar blanket!
Val ran the Philly Half that day as well as her aunt and cousin! Her uncle joined me for the marathon.
I injured myself 2 days later and was out of running for about 2 and a half months. Despite my slower than hoped finish, I must have considered myself indestructible because I went out for a 9 mile run at about 07:30 pace after just 1 day of rest and as a result, the last mile I was hobbling home.
So why did I just find the need to tell you about all of that? I mean, it's not even like it was a recap of last year; it was 2012 for crying out loud! Well, I am currently on day 3 of a short hiatus from running to recover from a very unanticipated and untimely injury of sorts and I have had a lot of time to reflect on various things that matter in my life...this reflecting was a also necessary to figure out some new year's resolutions for myself. Back in November of 2012 I should have listened to my body sooner and I could have possibly shortened the recovery period of my injury to a week or two instead of the more than 2 months it took for me to finally get back into running. This time, while I maintained some stubbornness and continued to run through my "injury", I have decided to take this break from running to speed up my recovery and not worsen the condition.
A great side effect of this break has been the time to think about my past training and running endeavors and think about what I hope to explore and accomplish this year. As I mentioned in my last post, I definitely have some events and new distances that I want to achieve this year such as a 100k event and possibly a 50 mile road event, but this year I will focus on the how much more than the what. What I mean is that I will be more focused on optimizing my training (the how) for the events I want to complete (the what).
I have just recently discovered a term that perhaps some of you have heard of before: periodization. Simply put, a periodized training plan breaks up the year into smaller parts comprised of various cycles of training and in each cycle you are training for a key event a bit differently each time. For example, I am looking to run the NJ State Marathon in late April. To periodize my training, I will focus on certain elements of marathon running during next few months for about a month to a month and a half at a time as opposed to just jumbling up my "training" in hopes of accomplishing my goal. Periodized training is something new to me, but as I am a young runner, I am pushing myself to try something new this year in hopes of bettering myself as a runner and remaining healthy and injury-free like I did in 2013.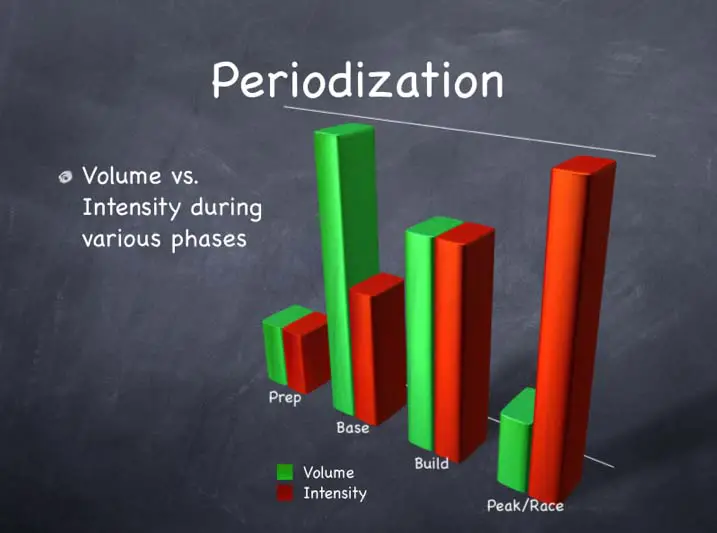 Think about some of your goals for this year? They may even be aligned with your resolutions although they certainly don't have to be. May you want to give up junk food, drop 10 pounds, earn a scholarship, read 10 books, etc. Now, think about how you are going to achieve those goals. My last post focused on setting SMART goals or resolutions for the year, but if you don't think about how you are going to achieve those goals then SMART will do nothing for you. My running goals take the form of actual races/events and running injury-free and the 'how" to achieve those goals is the periodized training I will be attempting this year.
So, what are your goals and, more importantly, how will you achieve them?
Happy Running!